Information about the 2020 Symposium coming soon!
Albuquerque, NM, May 3, 4, & 5, 2019
Special Guest
Dick Sutphen
Keynote Presenter At This Year's IBH Symposium
Master of Life Counseling Techniques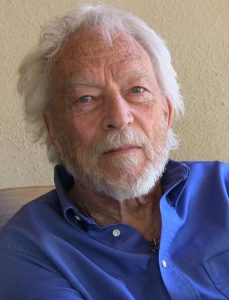 Dick Sutphen is one of the few hypnotherapists to have authored a book that sold a million copies. "You Were Born Again To Be Together," was originally published by Simon & Schuster Pocket Books. He has been a leading Brain-Mind Researcher and Master Hypnotherapist for the past 50 years. In this presentation, he will teach you many of the processes he has used for both his clients and his many seminar participants. Dick has taught professional hypnotherapy for 30 years and will teach you many techniques that are uniquely his own.
In this full-day presentation, you will learn how Master of Life Counseling Techniques help us obtain self-mastery. Included are the five Master of Life precepts, the Universal Laws, and more about applying the Critical 15, all of which are based on Sutphen's Bushido Training. A Master of Life Counselor understands that change begins with action, and the root meaning of karma is action. Therefore, as an added bonus, helping you to apply how "Wisdom Erases Karma", Dick will lead you through a past-life regression so you can experience his reliable and effective techniques directly.
Biography: Since 1969, over 250,000 people have attended a Sutphen seminar, retreat or workshop. He has appeared on hundreds of radio and TV shows, including Phil Donahue, Good Morning America, and Tom Snyder's Tomorrow Show where he conducted the first televised past-life regression.
Dick Sutphen is called "America's foremost psychic researcher" by Simon & Schuster Pocket Books, and "America's leading past-life therapist" by the Mind Body Spirit Festivals in London, England and Sydney, Australia. In addition to You Were Born Again To Be Together, he has authored 23 additional metaphysical and human potential training books. His latest book, "Wisdom Erases Karma" will be published in this year.
Dick is primarily known for his books and seminars on reincarnation, human potential training, and mind-programming. Through his Valley of the Sun Publishing, he created his first commercial hypnosis tapes in 1976. Today the company has over 900 Sutphen self-help and metaphysical CDs, books and videos in world-wide release, most of which are available on his website.
In addition to the Mind Body Spirit Festivals, Dick appears regularly at the Healing Arts Festival in London and Sydney, and at dozens of New Age Expos in the U.S., and is often a featured speaker and trainer at professional hypnosis conferences.
____________________________________________
We have also selected five other presentations to be presented by exceptional and highly caring practitioners in the fields of hypnotherapy and marketing: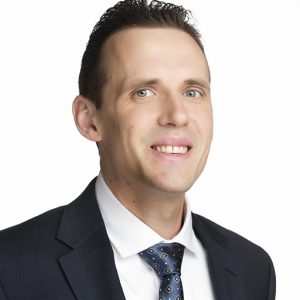 Attracting Clients with Social Proof: The Bulletproof Review System for Hypnotherapists
Presented by Sean Maness, CMS-CHP, FIBH
This presentation will detail how Sean's partnership practice secured more 5-star reviews on Google than any other hypnosis practice in all of Dallas/Ft. Worth. This was accomplished in under a year, beating out 20 and 30-year-old practices in a competitive marketplace. Sean will teach their complete system for securing 5- star reviews from nearly 100% of their clients. Once mastered, hypnotherapists will be able to go from a review request to a posted review in under 6 minutes! Topics covered include: the importance of social proof, market research, client selection, outcome agreements, tracking client progress, demonstrating progress, challenges of getting reviews and how to overcome them, eliciting feedback, how to ask for a review and get to "yes," how the 10 Traits apply to getting reviews, how to permanently avoid bad reviews, handling objections to leaving reviews, and the guaranteed review system.
Sean Maness is a Certified Medical Support Clinical Hypnosis Practitioner originally from Houston, Texas. He currently sees clients in a partnership practice with Will Koen, CHP. Sean and Will work with a wide variety of clients in Dallas, TX. Prior to becoming a hypnosis practitioner, Sean was a professional trumpet player in the Hyogo Performing Arts Center in Japan. He also performed extensively with the Phoenix Symphony and Texas Brass Ensemble. Sean resides in Dallas with his wife, Xiaolei.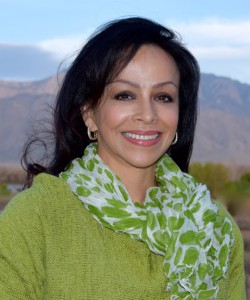 Introducing the Book, "Mental Movies for Healing: Imagery to Restore the Immune System" featuring Olivia & T.T., the Hypno Puppies
Presented by Angela Simmerman-Sierra, CMS-CHT, FIBH
Angela Simmerman-Sierra, Co-Director of the IBH and of the Hypnotherapy Academy of America, has recently authored a book that features a visualization aimed at helping the healing of immune system diseases. The "Mental Movies for Healing" visualization introduces a benevolent perspective to represent the interaction of the T- cells, central figures of the immune system, and the antigens, which are also important figures in this correlation. This new approach changes the violent interpretation which is generally given to this interaction and identifies it as a natural and compassionate act that results in the patient recovering his or her health in all aspects.
Some topics covered include how each one of the "three brains" plays an important role in the healing process, how the earliest physicians used hypnosis with their patients, and a case history in which this visualization was used in the healing process.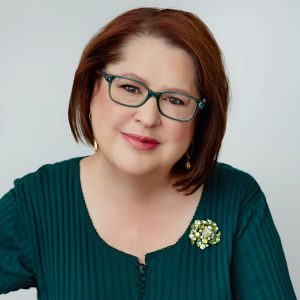 Helping Your Clients with Fertility Issues
Presented by Barbara Stafford, CMS-CHT, FIBH
Have you ever had clients who've come into your office wanting to work through the sorrow of going through a miscarriage or not being able to become pregnant? Did you know that 67% of all women have had miscarriages or fertility issues? Were you aware that seeing others with children or friends being pregnant can cause them to sink into a state of deep grief? How do you help those who are planning fertility treatments or IVF to achieve their dreams? What can you do to support your clients and help them move forward with their lives?
As someone who has been through this herself, Barbara will teach some techniques to aid your clients in their healing, to be able to deal with their grief, to forgive their bodies and to be more present. You might even be able to help some achieve their dreams of being mothers or to help them work through the acceptance of Life.
Barbara Stafford is a Fall 2011 graduate of the Hypnotherapy Academy of America, Fellow of the International Board of Hypnotherapy, as a Certified Medical Support Clinical Hypnotherapist, a Registered Psychotherapist in the State of Colorado, and a Certified Practitioner of Mind-Body Fertility Connection.
She practices at Colorado Springs Hypnotherapy, where she works with clients who have suffered violence through sexual violation, domestic violence, or childhood traumas; those who have had fertility issues or are working with their doctor to become pregnant; PTSD soldiers and airmen; anxiety issues; and pain and stress management. Barbara also sits on the Board of several non-profits. She has had the honor of presenting in 2016 at the IBH Symposium as well as presenting several topics at other international hypnotherapy conferences.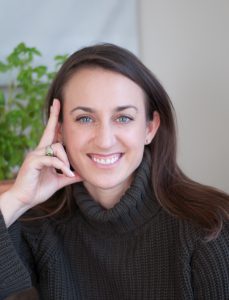 Selling is Serving: Create More Impact, Live in Abundance
Presented by Amanda Barbee, CMS-CHT, FIBH
It is our call as practitioners to be in abundance. Sometimes in spiritual work, practitioners can mistakenly associate service with sacrifice, which is poverty thinking. When we are not living in abundance as practitioners, it not only impacts practitioners' personal ability to serve clients from a place of peace and resourcefulness, but also limits the impact they can have in the world through their reach. Amanda will speak on the greatest information gap she sees around this topic, which is not around the mindset itself, but rather on a strategy and set of tools for creating a thriving practice and embracing the exchange of payment as a spiritual act.
Also in this presentation, Amanda will reveal strategy and provide actionable techniques for confidence and clarity when growing a practice. Topics covered include value-based pricing, permission to charge one's value, the benefits of specializing in one's practice, techniques for creating greater clarity around the ideal client avatar, and what it means to pay for a service from a spiritual perspective. Amanda will share a market sketch for her city of Seattle, WA.
Amanda is a three-time business founder, and former USAF Officer working from a creative, economic and healing lens. She is a heart-forward strategist, optimist and systems thinker. Her greatest values are Acceptance and Appreciation.  Mandy has lived in or visited all seven continents (including Antarctica of course!) and led teams to success in the Commercial Space Industry, Medical Device Industry, and the US Air Force. She now coaches and promotes healing with private clients from across the world, integrating her love for people with a strong background in leadership and business.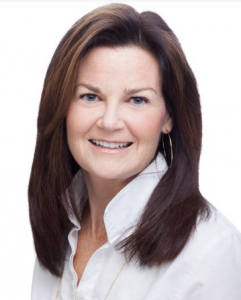 Expand Your Reach, Audience, and Leads Using Video
Presented by Lauren Cardinale, CMS-CHT, FIBH, CPC, and Sheryl Plouffe
As adjunctive and complementary health providers, the full scope of what we provide is not often understood by both the medical establishment as well as potential clients. If education is the key to understanding and expanding our business, it is imperative to use new modalities to reach, educate and expand understanding.
Mobile video consumption rises 100% every year, 90% of users say that videos are helpful in the decision process and video generates 1,200% more shares than text and images combined.
Learn how video can be incorporated into building your hypnotherapy business using The SHINE Method™:
S – STYLE (branding)
H – HEART (messaging)
I – INTENTION (strategy)
N – NATURAL TONE (performance)
E – EFFICIENCY (systems)
Case studies will be shared showing changes in engagement as a result of using video in different ways.
Lauren Cardinale is a certified coach, educator and radio talk show host. Her practice specializes in pain management and accelerated healing, with special focus on cancer patients. With years of experience in corporate, she is able to quickly identify client issues, establish goals, and maximize healing as efficiently as possible.
Sheryl Plouffe is a video strategist and former national TV broadcaster. She empowers expanding entrepreneurs and multimillion-dollar small businesses to build profitable brand-loyal audiences using uncomplicated video production and TV news industry best practices.