2018 International Board of Hypnotherapy Symposium
Albuquerque, NM, May 4, 5, & 6.
Presenters

Release of the Overactive Bladder and Urinary Urgency Hypnotherapy Protocol
Analytical Findings and Case Histories
with Christian Raphael, CMS-CHt, FIBH / Robert Sapien, MD, MMM, CMS-CHt, FIBH / and Tim Simmerman Sierra, CMS-CHt, FIBH
In anticipation of the analytics being completed from this five-year National Institutes of Health study and publication of the OAB research in a major scientific journal, we are making the eight-session protocol available at the symposium in May!
About 33 million Americans suffer from Overactive Bladder symptoms, and WomensHealth.gov, among other sources, reports that three-quarters of them are women.
Our intention is to publish the OAB protocols so that members will have an opportunity to familiarize themselves with the structure of eight hypnotherapy sessions, start working with new clients in need of assistance with urinary urgency, and be prepared to receive referrals we anticipate will likely come from physicians in family practice, urology and gynecology.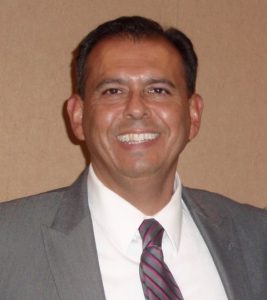 Genetics, Stress, and
 Disease
with Robert Sapien, MD, MMM, CMS-CHt, FIBH
A few years ago the Centers for Disease Control and Prevention (CDC) had posted on its website the following quote: "A person's health is determined more by their zip code than their genetic code." This was mostly in reference to social determinates of health such as poverty, poor education, and food insecurity. In this presentation, Dr. Sapien will review the structure of DNA and genes; discuss social determinates of health and chronic stress; correlate how genetic changes occur with chronic stress; and relate this correlation to disease processes. While the science may leave us asking what could be done, Dr. Sapien will share his recommendations as to which hypnotherapy strategies could protect, and possibly restore, DNA and its expression toward health.
Marketing Mastery for Hypnotherapists
with Shivam Ray, CMS-CHt, FIBH
As an IBH certified hypnotherapist, you already have a tremendously effective service offering. Your practice deserves equally effective marketing and conversion strategies.
This workshop presents key concepts, practical tools, and actionable marketing insights in an easy to understand format and in a language hypnotherapists already understand (such as how to excite the imagination, build expectation, action step, etc.) Mr. Ray's presentation will include information on website content and structure; building your personal "brand" and establishing your local presence; "warming up the leads," the conversion funnel,  lead generation', why you could benefit from using a social media management system; emailing newsletters that convert leads into clients, email management marketing platforms, and more!
Hypnotherapy in Primary Care Medicine
with Andru Zeller, MD
Andru Zeller, MD is a primary care physician and Director of Simply Salud family practice, in Albuquerque, and routinely recommends patients utilize hypnotherapy to complement their medical treatment. 
Dr. Zeller represents a growing trend in medicine by integrating hypnotherapy, acupuncture, neuromyofascial bodywork, and nutrition into his holistic approach to primary care. 
During Dr. Zeller's presentation he will discuss how he and Academy Director, Angela Simmerman Sierra collaborate on patient care; how hypnotherapy is a useful modality for those patients with chronic disease where standard therapies have failed; and how neuromyofascial dysfunction relates to organ disease. He will also give suggestions on how to approach medical practitioners to offer hypnotherapy for chronic disease patients, and discuss perspectives on working with low-income communities.

Healing the

Wounds

of Destructive Conflict and War Through Hypnotherapy 
Presentation Includes a Live Demonstration
with Joseph Mancini, Jr., PhD, CCHt, PLt, LBLt, CRT, MSOD, MSW
In this theoretical and experiential workshop, Dr. Mancini begins with the Hindu story of the blind men who meet an elephant for the first time and have vastly different "perceptions" about what they are encountering—a metaphor for the creation of devastating conflict.  He then goes on to use his recent case histories, in which he regressed 17 individuals back to their Civil War lives, to illustrate how the "blinkered thinking" of that era continues today in present-day selves and threatens another civil war.  The stereotyping of self and other, among other negative effects of this blinkered thinking, robs individuals and groups of the resources necessary to be resilient and to see the "other" as "also," somehow, within oneself; without effective intervention, often unresolvable conflict ensues.
Dr. Mancini will discuss how hypnotherapy can be a most helpful intervention with its unique capacity to acquaint individuals with their more complex, multi-faceted identities, either in the form of otherwise hidden parts of the present self or in the form of alternate selves from other times or dimensions.
In the second half of DR. Mancini's presentation, he will conduct a LIVE past life therapy session with someone who believes he or she has experienced a past life during a war.  This volunteer will have a chance to revisit that time with the help of Dr. Mancini; the individual may thereby determine with the help of the past-life self how to more easily resolve some inner and outer conflicts.
Understanding

Chronic

Pain and the Use and Benefits of Hypnotherapy
with Barbara Dailey, DNP, ARNP, CMS-CMt, FIBH
According to a recent Institute of Medicine Report: Relieving Pain in America: A Blueprint for Transforming Prevention, Care, Education, and Research, pain is a significant public health problem that costs society at least $560-$635 billion annually. Pain affects more Americans than diabetes, heart disease and cancer combined. While Acute Pain is usually self-limiting, chronic pain is recognized as a significant and often lifelong diagnosis and disability. Opioids used to treat chronic pain and the deaths and addictive behavior associated with their use have become epidemic.
This lecture expands on Dr. Dailey's presentation at last year's symposium, helping hypnotherapists understand the scope of chronic pain and disability in America.  The presentation will touch on the history and extent of the opioid epidemic and how hypnotherapy can provide a better option for those who suffer from chronic pain. It will examine how chronic pain is experienced; why chronic pain can get worse over time and what and how comorbidities associated with chronic pain contribute to life limitations, social isolation, and decreased activity. It will review how hypnosis is used to reduce suffering by addressing the thought processes and the physiologic and psychosocial factors that drive the experience of pain.
The lecture will include the speaker's experience working with clients with chronic pain as well as a perspective on the client's experience as demonstrated by case histories. It will discuss the pearls of a detailed interview, dictation and treatment format to assure the greatest possible benefit.  Dr. Dailey will provide the audience with a comprehensive handout for future reference.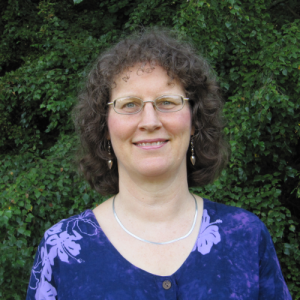 Working with Transpersonal Energies in Hypnotherapy
with Lia Ayley, CMS-CHt, FIBH
The spiritual and transcendent experiences that Abraham Maslow called "the higher reaches of human nature" are accessible to every human being, and nowhere more so than in the state of trance. Transpersonal psychologies recognize the value and validity of these experiences and seek healthy ways to integrate and use them for therapeutic benefit.
Ms. Ayley will present her experience of working with transpersonal states in a healing capacity over more than two decades, including:
the benefits of working with transcendent awareness in hypnotherapy

methods for accessing higher states during the hypnotic trance

a transpersonal understanding of the psyche

the relationship between the personal self or ego, and the soul or "higher self," and how this can manifest in a session

the "transpersonal alliance": collaborating with transpersonal intelligence in hypnotherapy to facilitate healing for the client

distortions and traps to be aware of

case examples