Due to the uncertain timeline for universal vaccination from COVID-19 and the time required in planning ahead and pre-event logistics necessary, it is unfeasible to schedule an IBH Symposium for 2021. Information will become available as plans progress for 2022.
Below are tentatively scheduled presentations for 2022.
Activating the Healing Power Within
New Protocol for Individual Client Sessions – Adaptable for Workshops!
presented by
Robert Sapien, MD, MMM, CMS-CHt, FIBH
The body is an amazing piece of machinery, functioning 24 hours a day, 7 days a week, 365 days a year for many decades. Unlike mechanical machinery, however, the body has tremendous reparative capability. This is demonstrated by the self-repair which occurs with neuroplasticity, fracture repair and the healing of wounds.
In this session, Dr. Robert Sapien will present the medical basis for the self-healing nature of the human body. He will then present you with a step-by-step explanation of the new hypnotherapy protocol to help your clients activate the healing power within us all. Then, through a live session, the Activating the Healing Power Within Process will be demonstrated.
Finally, there will be a group discussion to design a mechanism to develop a case repository.
Robert Sapién, MD, MMM is a Distinguished Professor (with tenure) of Emergency Medicine and Pediatrics, Associate Dean for Admissions, Director of the Combined BA/MD Degree Program and Principal Investigator of the Child Ready Program at the University of New Mexico, School of Medicine. Dr. Sapién earned BS and MD degrees from the University of New Mexico, and a Master of Medical Management degree from the University of Southern California, Marshall School of Business. After graduating from medical school, he completed a Pediatric Residency at Harbor-UCLA and a Pediatric Emergency Medicine Fellowship at Los Angeles County- USC Medical Center. He returned to the University of NM in 1991, where he founded the Pediatric Emergency Department and the Division of Pediatric Emergency Medicine. He has served on several national policy-setting committees and boards of directors for non-profit organizations. He has published greater than sixty research publications and nine book chapters. His Child Ready Program team is developing a Virtual Pediatric Emergency Department Telehealth Network to provide rural and tribal children access to clinical services. As a hypnotherapist, Dr. Sapien incorporates hypnosis in the emergency care of children, has a thriving hypnotherapy practice. He graduated from the Hypnotherapy Academy of America in 2005. Robert is an Academy Associate Instructor and a practical skills coach. He also co-founded the International Board of Hypnotherapy. Currently, he is co-founder and Chief Medical Officer of sapienWELLNESS, LLC, which engages with corporations to provide hypnotherapy as part of their employee wellness programs.
The Generational Healing Process
Updated Protocol!
presented by
Angela Simmerman-Sierra, CMS-CHt, FIBH
Nearly everyone on the planet is carrying around generational imprints that can affect mental, emotional and physical health. These patterns have been passed down through families, generation to generation, for hundreds if not thousands of years. Entrainment with these generational patterns can lead to disease and other disempowering behavioral patterns. Some patterns are positive and can be used as resources, however many of our clients' issues are based on limiting generation patterns. For example, it is commonly accepted that diseases can be inherited from the parents or grandparents and transmitted to future generations.
Many clients arrive in Angela's office looking for help because as adults, they are still suffering the negative consequences of the limiting programming that came about while they were growing up with their parents. In the case of disease, she has had specific cases like arthritis, diabetes, heart dysfunction, osteoporosis, and migraine, to name a few. Those clients had constantly heard from others, including their physicians, that such illness is hereditary (in their genes), and therefore they could expect to develop it sooner or later. The disempowering belief is that they have no choice but to accept their fate. Genetics is focused on the study of genes passed on from parents to children as a determinant of health; the emerging field of epigenetics takes a step forward to demonstrate that gene expression is directly influenced by the perception of the environment. As in epigenetics, the Generational Healing Technique focuses on environmental perception, using a combination of Neurolinguistic Programming methods and hypnotherapy techniques that facilitate becoming conscious of and undoing limiting generational patterns. Clients report positive changes in mental, emotional and physical patterns after the Generation Healing Technique. One aspect of the technique is gaining a greater understanding of how perception influences health.
Angela is a Director of the Hypnotherapy Academy of America and is on the Board of Directors of the International Board of Hypnotherapy.
Discovering Future Resources to Heal the Present
New Protocol!
Presented by
Christian Raphael, CMS-CHt, FIBH
At the level of the Superconscious, past, present and future exist simultaneously. Therefore, you have resources in the future that you do not yet consciously possess. With this new hypnotherapy process, you will learn how to use the trance state to discover future resources in order to heal the present. This flexible session can be adapted to the specific needs of your client. In this new protocol, you will learn to utilize specific empathic listening techniques with other communication techniques, in order to intensify an affect bridge for regression and progression work. Included will be how to integrate the learning and growing up the resource to the present moment, and how to future-pace and strengthen the learned wisdom across time to the client's distant future. Your client will gather future resources in the present moment creating a "pre-paved" track, or habit, for them to easily follow.
Christian Raphael graduated from the Hypnotherapy Academy of America in November 2013. Since opening his full-time practice in Albuquerque, he has been running group hypnosis workshops regularly and conducting an average of 45 private sessions monthly. In addition to working with private clients, Christian is an Associate Instructor at the Hypnotherapy Academy of America and was one of the hypnotherapists in the NIH study for overactive bladder syndrome. Prior to becoming a hypnotherapist, Christian spent over 20 years in various leadership roles with national and international corporate brands.
Hypnosis for Caregivers of the Chronically or Terminally Ill
New Hypnosis Process!
Presented by
Marianne Garcia, CMS-CHt, FIBH
When a person is diagnosed with a debilitating or possibly terminal disease, the focus is usually on the patient with the disease, yet the family members, the caregivers, also suffer throughout the duration. Often little attention is given to these caregivers, and many times they find themselves exhausted or, even worse, ill themselves. They deal with emotions which many times evolve into resentment and guilt. Developing a caregiver or sibling hypnosis script can greatly aid in the various challenges which present themselves in the course of the disease. It can give them control of one aspect when so many aspects are out of their control. Working with the caregiver can give them joy in very sorrowful situations and teach them all to enjoy the journey no matter how difficult it becomes. This presentation will include a group demonstration which takes the audience through a script that could be used to make a trying period of life a little more bearable and even enjoyable.
Marianne Garcia, CMS-CHt, FIBH, trained and received certification at the Hypnotherapy Academy of America in 2008. She has primarily been working with teens and young adults in the central Texas area. Marianne has thirty-one years of Public Health experience and ten years of public school science teaching in Texas. While in the public school systems, she developed workshops for the students with testing anxiety as well as teaching teachers how to take care of themselves. She currently has a hypnosis practice in the Austin, Texas area working with college students and local physicians.
Loving the Business of Hypnotherapy
Presented by
Craig Meriwether, CMS-CHt, FIBH
Many of us loathe the day-to-day chores of operating a small therapeutic service business. It can result in feeling mentally, emotionally and physically drained. However, if your business feels pleasurable to operate, you will want to spend more time working on it. As in any area of your life, your business will flourish from having your loving care and attention, and this naturally leads to success. Not surprisingly, there is often a direct relationship between those who love running their businesses and those who are financially prosperous—just as those who run their business in fear (survival mode) can find themselves stuck and blocked from success.
Unfortunately, too few hypnotherapists actually find joy in the business end of private practice. We love the clinical work— seeing clients, presenting group workshops, going to trainings—but dislike or even hate the other tasks of being a service business solopreneur— administration, marketing, networking, selling, time management, finances, billing, taxes, and planning for the future.
This presentation is about learning to stop taking fear-based actions (should, must, have to) and learning to take action steps out of love and joy for your business.
This is an experiential presentation and there is time allotted for a few writing exercises and two short hypnotherapeutic practices. If there is time, each exercise and practice will be followed by 5 minutes of small group sharing (2-3 people who are sitting next to you.)
Craig Meriwether is a featured author in the New York Times bestselling book Pearls of Wisdom: 30 Inspirational Ideas to Live your Best Life Now! along with Jack Canfield, Marci Shimoff and Janet Attwood. He is a Hypnotherapy Academy of America alumnus and founded Arizona Integrative Hypnotherapy. Craig has also created The Mind Mastery Blueprint and Life Transformation Kit. Craig hosted the popular podcast Tipping Point Radio interviewing such experts in mind, body and spiritual transformation as Marianne Williamson, Joe Dispenza, Gregg Braden, Teal Swan, Bruce Lipton, jazz great John McLaughlin and many more.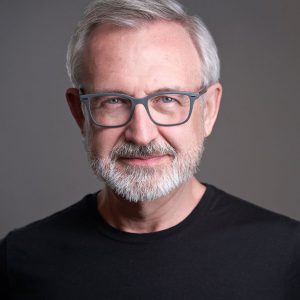 Tools and Techniques for Creatives: Ways to Inspire Your Artistic Clients' Process
Presented by
Ed Bostick, CMS-CHt, FIBH
An often overlooked segment of hypnosis clients who can be actively marketed to is those who identify as "creatives." Creatives and artists yearn for a group (tribal) experience where techniques are taught, and tools are acquired to help them tap into the inner wisdom of their creative muse.
Learning hypnotic techniques and self-hypnosis can show creatives how to reconnect to their dharma, their daemon, their spiritual self—their inner artist, playful artist, angry artist, nihilistic artist—and how to embrace them all.
For example, the inner artist yearning to be free of guilt and judgment for not conforming to traditional career expectations; the professional artist stuck on the hamster wheel of over-thinking and not doing; the shadow artist making someone else's work, forsaking their own; the 'would be' artist…if only; the "could be" artist…if only; the "should be" artist…if only.
Experiencing hypnosis inductions and suggestions, participants in a workshop setting can explore, discover and experiment in a safe, non-judgmental community of fellow artists. Using archetypal imagery such as that embedded/displayed/found on Tarot cards, (Warrior, King, Queen, Lovers, Magician, etc.) participants can be guided to subconscious insights that can yield breakthroughs in understanding "mental blocks", belief systems, childhood events, etc.
Creatives can share their inspirations and insights with the group to receive guidance and feedback as a community of fellow artists.
Ed Bostick, MPA, NLP, RP, CMS-CHt, FIBH, is a Hypnotherapy Academy of America alumnus, clinical hypnotherapist, coach, and speaker with 30 years of experience in public health as a non-profit executive, fund-raiser, and educator. He earned a master's degree in public administration from Virginia Commonwealth University, Richmond, Virginia, holds a certificate in Neurolinguistic Programming and is a Certified Clinical Hypnotherapist. Ed also studied acting under John Parkinson, CA and earned a BA in Media from Eastern New Mexico University. His passion is to teach you how to rise to your highest aspirations.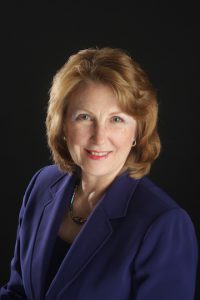 Hypnotherapy for the Long-Term Health Effects of Adverse Childhood Experiences
presented by
Barbara Daily, DNP, ARNP, CMS-CHt, FIBH
The medical community is only just beginning to grapple with the overwhelming long term effects, including mental and physical sequela, caused by Adverse Childhood Experiences (ACE). Those with ACE are more likely to die early, have a history of heart disease, cancer, and chronic pain as well as sleep disorders, anxiety and PTSD. We also know that ACE is most often multi- generational. This lecture is to raise awareness of the long term effects of clients with an ACE history and how we, as hypnotherapists can recognize the signs and symptoms, particularly those held in the body, ask the right questions, educate our clients (most are unaware of the physical and mental health risks of ACE as they age) and guide our clients through hypnotherapy to release the effects of negative memories from their body and mind to support their health and happiness.
Dr. Dailey will discuss what other opportunities might present themselves for hypnotherapists to share what they know about positive thinking and how it can change the brain. She will share which Integral Hypnotherapy protocols help clients with ACE reduce anxiety, improve sleep, and offer support and positive messages to children.
Dr. Barbara Dailey is a Nurse Practitioner and Hypnotherapist . In her private practice, Supportive Therapies, PLLC, she specializes in Pain Management, Disease Prevention, Accelerated Healthy and Health Improvement. She received her Doctor of Nursing Practice degree with an emphasis in Integrative Medicine from the University of Washington in 2009 and a Certification as a Medical Support Hypnotherapist from the Hypnotherapy Academy of America in 2010. She is a Fellow of the International Board of Hypnotherapy where she also holds an advisory board position. She is a frequent lecturer at the UW on pain management, hypnosis, the power of positive communication and non-pharmacologic integrative modalities for pain management. Dr. Dailey has over 45 years of medical experience and a passion for facilitating healing.