Dates: May 1-3, 2020
Friday check-in 7:45am; Symposium 8:30am to 5:00pm
Satureday 8:30am to 5:00pm
Sunday 8:30am to 4:45pm
General Information
To register for the Symposium by phone call 505-767-8030
OR
Download and print a registration form to register by mail or fax.
Early Bird Registration Savings for IBH Members:
Register by March 27, and your Symposium is

only $275.00!

Register by April 17, and your Symposium is only $325.00.
Register April 18 or later, and the Symposium is $375.00.
By attending the 2019 Symposium you will satisfy the 2-year CEU requirement for recertification.
Non-IBH Members Are Welcome
$450.00 (no discounts available)
_______________________________________________________________
Hotel Reservations
Albuquerque Marriott Pyramid North
5151 San Francisco NE
Albuquerque, NM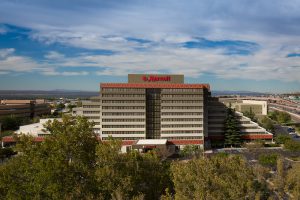 Room reservations at the special IBH Symposium rate of $104.00 per night, can ONLY be made online, through the IBH-designated Marriott web address. Click Here To Book Your Room
April 16th is the last day to book for the special discounted room rate at the Marriott.
Rates cannot be changed upon check-in or at check-out times for guests who fail to use the link above to make their reservations.
Travel
We recommend that you arrive on Thursday, April 30, because check-in begins at 7:45am Friday, May 1.
The first session begins Friday at 8:30 a.m. sharp! The Sunday session ends at 4:45 p.m.
Make your travel plans accordingly.